An Abbreviated History of the Class of 1959
(Use your browser 'Back' button to return to this menu)

---
---
Background
The history of the USAFA Class of '59 is the aggregate experiences of its 207 individual members. That body of knowledge hasn't been recorded in any formal document and exists only in bits and pieces in the memories and memorabilia of us, the class grads. Our history will always be a work in progress, and it will always draw from the experiences of its members.
HISTORY OVERVIEW: this site will regularly expend the information in the History Overview. We have barely scratched the surface and know it. We have yet to make good use of the information already located in various AOG and Academy archives, and a real issue is to what level of detail the overview should achieve. We depend upon the class members to monitor and correct this site, and to bring forward new information and information sources.
CLASS REMINISCENCES: This section of the site will change on a regular basis. It is composed of your memories and experiences. Periodically we will announce the subject of a forth-coming Reminiscence; we hope that every class member within reach will reply with something – even if it's only a one-liner. Examples of possible topics include: "1962 - Experiences During the Cuban Missile Crisis", "1975 - Fall of Vietnam", "Memories of Service Schools", "My First Overseas Tour", etc.
We want to keep this site interesting to fellow class members by rotating the exhibits, so we need your input. On this site there will always be a link to communicate with those writing the history. Use it anytime, but PLEASE use it to send us your thoughts whenever a new topic for the history page is announced.
---
History
1955: On July 11, 306 civilians went through the gates of Lowry Air Force Base outside Denver, Colorado, and emerged on the other side as new cadets in the Air Force Academy's first class. The very first to take the oath as a cadet was Valmore Bourque, and 305 others followed close behind. (Val Bourque would graduate with the Class of '60. Later, he died in Vietnam, ironically, the first Air Force Academy graduate to die in combat.)
For the next four years – five years for a few – this close-knit group became both experimenters and experimentees, as the early traditions of the new school grew up around them. Everything was new, and (at least early on) everything was temporary. Importantly, the site – Lowry AFB – was a temporary one, pressed into use while the permanent Air Force Academy buildings were being built near Colorado Springs. Some traditions came from long-standing military practice, others were responses to the needs of the moment.
ATOs: Every military school has a hierarchical structure, in which the upperclassmen provide leadership and guidance (and, to a certain degree, harassment) to the new classes. Here in 1955 there were no experienced upper classmen, so it became necessary to invent them – recently commissioned officers from other sources, called Air Training Officers and brought in to act as pseudo-upperclassmen. So the first class began with a whirlwind first day – learn to salute, learn to say "Yes, Sir," get a haircut, get uniforms and learn to march in Wing Formation, all before mid-afternoon. Why so fast? Because the new Wing of Cadets would march at the opening ceremonies, which would also include a performance by the Air Force Thunderbirds Aerial Demonstration Team.
Then followed eight weeks of intense military and physical training, culminating with a week's bivouac at Buckley Field.
What was living like? Two-man rooms in wooden converted WWII barracks. One closet for clothes, a bookshelf, desk and an M-1 rifle for drills. The class assembled in three squadrons in the quadrangle at the center of the barracks for parades and meal formations. Meals were in a nearby mess hall, to which we marched in formation, and after eating, returned individually – but still at a march step and still at attention. Training was intense, albeit occasionally disjointed as the ATOs (who did not have a common background) reverted to methods that had been used at their alma mater, whether they were from the USMA, USNA, The Citadel, VMI or ROTC.
During the first year the Wing of Cadets was honored by an inspection by the President of the United States, President Dwight Eisenhower, who received a briefing on the new school and inspected First Squadron.
Near the end of summer training one day at lunch in the mess hall the class was asked to decide upon an academy mascot. The choice quickly centered around the falcon and the tiger. In retrospect, it's hard to remember why the tiger was an attractive idea for a mascot for an Air Force School, especially since it is used as the mascot for so many other schools. But the Falcon it was, by a show of hands of the cadets.
Academics started after bivouac finished and the pace changed – academics now had primacy, but the military training continued on top of it. The Cadet Wing was reorganized into four squadrons. The '59ers got their first taste of flight as navigator training began. Another task was to prepare for their part in the second inaugural for President Eisenhower, which meant extra hours on the drill field practicing parade formations. Because the 59ers were not given leave over Christmas to return home, that first Christmas was spent in Denver, and most of the time was spent on site, although with a relaxed duty schedule.
1957-1959: The year started off with the inaugural parade in Washington D.C., before the cadets returned to their normal routines of academics, training, and Saturday Morning inspections (SAMI). Then, almost too soon, it was time to receive the new class, and before that, to figure out how the relationships between the 59ers, now "3rd Classmen (ie, sophomores) and the new cadets in the Class of '60.
To Be Continued
---
Chronology
1959: The Class of '59, now down to 207 students, graduated on June 3, 1959. Of these, 206 were commissioned – one graduate had been found to have a physical problem that prevented his being commissioned. Of the 206, 205 were commissioned as 2nd Lieutenants in the USAF and one joined the Marine Corps. The class already had one football All-American and one Rhodes Scholar in its ranks, and it took that step into the Air Force to make its mark.
1959-1960: 186 59ers -- 90% of the class -- went to pilot training, with most going on to operational assignments. Others pursued careers as navigators or in other Air Force specialities.
1960:
The first 59ers are combat qualified in Tactical Air Command, Strategic Air Command and Air Defense Command.
August 19, 1960: 2Lt John C. K. Milligan was killed in an auto accident in Greenville, Mississippi, the first death of a '59er.
1961:
March 10, 1961: 1Lt Melvin J. Merz and 1Lt Dana Lentz were killed in a T-33 accident at Kirtland, AFB, NM
1962:
59ers are in operational positions during the Cuban Missile Crisis, standing alert and flying operational missions in the U.S. and overseas.
January 6, 1962: 1Lt John F. Hutchinson, Jr. died in a private plane crash near Murfreesboro, TN
1963:
August 28, 1963: Cpt Roger C. Axlund was killed during combat training, F-106 crash, off Puget Sound, WA
1964:
1965:
May, 1965: The first 59ers are selected for the military space program, attending the Aerospace Research Pilot School at Edwards Air Force Base to become qualified as experimental test pilots and qualified for space flight. One -- Karol Bobko -- would go on to become a NASA astronaut, as a space shuttle pilot.
1966:
January 2, 1966: Cpt Harlow K. Halbower was killed during combat while flying an O-1F, South Vietnam, the first combat death in the class of 1959.
September 19, 1966: Cpt William S. Davis, III was killed in combat while flying a B-57 in South Vietnam.
November 18, 1966: Cpt Leonard J. Mahony, Jr. was killed in training, T-33 crash, Scott AFB, IL
1967:
October 12, 1967: Col Thomas G. Derrickson II was shot down while flying a F-4C over North Vietnam. Tom was listed as MIA until Dec 12, 1979, when his status was changed to KIA.
1968:
May 5, 1968: Cpt Lyn D. Oberdier was killed in combat action while flying an A-1H in South Vietnam
June 8, 1968: Cpt (Ret) Herbert A. Adamson died in Ogden, UT, after being medically retired.
1969:
1970:
May 1, 1970: Maj James R. Weaver was killed during a test flight of a British Canberra while on exchange with British forces, in a crash off the south coast of England
October 2, 1970: Cpt (Ret) Joseph A. Harnitchek died in Washington DC. He had been medically retired
1971:
June 18, 1971: Maj William E. Page, Jr. was killed while flight testing experimental equipment in an EC-135 crash, Pacific Ocean.
1972:
1973:
August 9, 1973 LtCdr (USN) Flaye M. Hammond III died in Mayport, FL.
1974:
1975:
1976:
1977:
1978:
1979:
1980:
1981:
March 10, 1981: LtC (ANG) James P. Gunter was killed during combat training when his F-105D exploded in mid-air after completing an air-to-ground run at Ft. Bragg, NC
1982:
1983:
1984:
1985:
1986:
1987:
July 7, 1987: Col (Ret) David R. Shearin died of medical causes at Chattanooga, TN
July 10, 1987: Maj (Ret) John A. Olson died of of medical causes, California
1988:
1989:
December 24, 1989:Mr. John M. Melancon died of medical causes, Baton Rouge, LA
1990:
1991:
January 10, 1991: Col (Ret) Donald E. Madonna was killed in private plane crash near Shreveport, LA
May 3, 1991: Col (Ret) Kenneth R. Smith died, Austin, TX
1992:
1993:
February 14, 1993: Maj (Ret) Harry H. Culler, Jr. died of medical causes, Redlands, CA
November 7, 1993: Maj (Ret) Nathaniel M. Keezell died of medical causes, Marietta, GA
November 8, 1993: Maj (Ret) Lawrence F. Cotton died of medical causes, Houston TX
1994:
June 1994: The last 59ers retired from active duty. Over the years the class had created astronauts, generals, CEOs, doctors, farmers, entrepreneurs, Commanders of Major Commands and a Vice Chief of Staff of the Air Force. Not bad results from the 207 who walked out of the USAFA 35 years earlier.
September 3, 1994: Mr. Eugene A. Thomas died of medical causes, Houston, TX
1995:
January 2, 1995: Mr. John R. Hayes, Jr. died of medical causes, St. Louis, MO
October 6, 1995: Mr. Lawrence N. Jolly died of medical causes, Carrollton, TX
1996:
October 9, 1996: Maj (Ret) Robert C. Buckles died of medical causes, San Antonio, TX
1997:
March 14, 1997: LtC (Ret) Robert H. Fay, Jr. died of medical causes, Las Vegas, NV
1998:
September 25, 1998: Mr. Roger H. Peterson died of medical causes, Forest, VA
---
Reminiscences
Memories of the Academy (These must bring up other memories):
From a variety of sources:
The blue bunny suits the first year
Standing in line for an ice cream stick
Growling in ranks because we were all tigers
Latrine report during shower formations
The visit from President Eisenhower -- and his heart attack a few days later


On hand for one of the Academy's first formal reviews were,
from left to right: Mrs Sprague, Brig General Robert M. Stillman,
Maj General John Sprague, President Dwight D. Eisenhower, Lt
General Hubert R. Harmon, Brig General Don Zimmerman, and
Mrs Harmon
Photo from Pete Todd's article on the Air Force Academy in the first issue of the
Talon, February 1956
Dance classes that included Mrs. Mac's imports from CWC and Loretta Heights
1955, in the original Arnold Hall, Lt Gen Harmon introduced Cadet Reeves to a guy named Omar Bradley. It was a thrill. When asked by the General what I thought about being there, I replied inanely that 'I miss my girlfriend." (From John Reeves)
Not going home the first Christmas
Spit-shining the cactus needles in the toes of the combat boots after bivouac
Golfing uniform
yellow shirts with grey flannel pants
Radio Free Academy, built by Jim Vance and operated using the dormitory wiring
The "March on Denver" before the D.U. football game
Ben Cassiday turning the march around from his Austin-Healey
Flights in the B-36 and the visit by the XC-99
Rings flown through the Mach
The ring dance and engagements
Form 10s
Form 10As
Getting the first car and all of the details that came with it
selecting the model, arranging the loan, getting the insurance, and protecting it from the high winds in Venturi Valley
4% car loans
Driving to Denver in a snow storm
Speeding tickets in Castle Rock
ATO Jerome O'Malley, who stood head-and-shoulders above most of his counterparts and was a model of excellence for all the cadets
ATO Joe Yeager and his fanatic approach to building spirit
And (insert your best remembered ATO name here)
because every ATO was important in building the initial structure of the Academy traditions
The night our first class year when my roomie, Bob Beckel, scored 50 points against Arizona (from Ed Montgomery)
Standing during entire football games
The Jozwiak curve
The football game our doolie year down at the Springs played on the dirt of the old Penrose Stadium built and used primarily for rodeos (also from Ed Montgomery)
Do you remember the Wyoming football game -away? On the way home in a very desolate spot all of the busses pulled to the side of the road- p call. The entire wing disembarked to answer the call of nature. I think I was one of the last to get back on the bus thinking all the time-hurry, the bus will leave and it's a long hike to home base. (From Brian Parker)
The Iowa game and the group spirit it displayed, about which an entire story could be written
Moving aircraft from the Lowry flight line to the quadrangle
The Cotton Bowl game and Dallas
Team trips in a C-47
Maintaining aerial supremacy over Ponca City
Driftmeters
The "unique" odor on board a T-29
Woody Herman concert during first summer
World Premier of "The Hunters", a film about F-86 pilots during the Korean War, with a cast that included (if memory serves) Dick Powell, Mae Britt and June Allison
U. S. Field Trips:
Eglin AFB, First Stop - Civil Engineering, the sewage treatment plant
Slow flights in C-124s
Fire power demonstrations
The summer field trip to Norfolk where we spent a day aboard the Ranger, and to Fort Benning where we jumped out of the 35-foot towers.
The "Pig Pool" at the de rigeur Maxwell AFB Officers' Wives Club-hosted Dance
At an air show in our honor, watching an F-86 crash on final turn while at Wright Patterson AFB, then seeing the pilot's wife who had been sitting with us in shock ask the briefer what's happened – a reminder to us all of the perils to self and family of our chosen profession
Another view: "We haven't done badly in a bare four years," says a high-ranking faculty member. "I'd say 50% of the first graduating class are the well balanced men we wanted to produce, 25% are lacking except in scientific and engineering skills, and the rest should not be graduated."
Quoted from Time Magazine, June 1, 1959
The European Trip:
Warm beer in the wee morning hours at Cranwell
"Horsey" and "Are You There, Moriarity"
Capt. Braswell jousting on a bicycle with a garbage can lid and mop
The nurses' school across the street from the Columbia House (where we were billeted)
Hyde Park and the speech-making
Continental Breakfasts at the hotel in Paris, when we were all broke
Brandenberg Gate
The Far East Trip:
Flying the entire route in a USN Constellation
Flying in a TF-102 in Alaska
Shemya refueling stop, with a girl behind every tree (no trees on the entire island)
Canceling the Yokosuka briefing so we could go shopping in the Ship's Store
400 yen to the dollar
Almost destroying the door frame of a small tailor shop when I forgot to duck through the low door when leaving
The Queen Bee in Tokyo, and Papagayo's Bar, a dimly lit cave under the Simbashi Street subway station, where the classiest thing in the place was the sign to the men's room, which said "4-U-2-P"
The Grand Hotel in Taiwan, with enormous bright red columns
The airshow by Taiwan's demonstration team. Normally a nine-ship formation, but only five flew that day, "because the others were flying combat missions"
The Peak in Hong Kong, where at least one cadet decided that some day, he would return for a tour of duty there and did
A two hour bus ride from Clark AFB into Quezon City, with no time for sight-seeing, and an equally rapid trip back to the base without ever spending time to sight see Manila
Island stops in the Pacific for refueling
R&R from the trip in Honolulu


---
Graduation
Remembering:
Trying to define an "instant tradition"
Special applause for John Melancon and Bob Barnard
The round of weddings as some grads started their Air Force careers and their married life simultaneously
Trying to figure out what to do with the old cadet uniforms. (At least one wound up as part of a very high quality braided rag rug!)
Marveling at the idea of a metal diploma.
A broken leg from a skiing accident didn't stop Cadet John G. Hayes Jr of San Mateo, Calif, from stepping up to the stage at the Air Force Academy to receive his diploma and commission. With him is a friend, Sheila Hackworth, Birmingham, Ala.
Air Force Secretary James Douglas congratulates Bradley C. Hosmer, the top-honor man in the first graduating class at the Air Force Academy. Hosmer will go to England this summer as a Rhodes Scholar.
Photos from the Rocky Mountain news, June 4, 1959
---
Information and Headlines in the Rocky Mountain News,
Thursday, June 4, 1959
207 AIR CADETS ARE GRADUATED
Mice Rocketed Into Space Fail to Orbit
West Offers Limit on Berlin Troops
Nicaragua's Air Force Alerted for Rebel Action
Britain next week takes the secrecy wraps off a strange-looking machine it claims is the first-ever flying saucer
House Oks Spending $38 Billion on Defense

---
The Graduation Benediction, written almost 800 years ago by Saint Francis of Assisi and read by Col. C. E. Zielinski, the Catholic Chaplain

Lord, make me a channel of thy peace,
That where there is hatred I may bring love,
That where there is wrong I may bring the spirit of forgiveness,
That where there is discord I may bring harmony,
That where there is error I may bring truth,
That were there is doubt I may bring faith,
That where there is despair I may bring hope,
That where there are shadows I may bring Thy light,
That where there is sadness I may bring joy,
Lord, grant that I may seek rather to comfort than to be comforted,
To understand than to be understood,
To love than to be loved,
For
It is by giving that one receives,
It is by self-forgetting that one finds,
It is by forgiving that one is forgiven,
It is by dying that one awakens to eternal life.
There is a lot of trivia here, but the best summary comes from Ken Thompson, who wrote:
During one parade in our freshman year the heavens opened up. It was the worst rain storm that I remembered up to that time (probably since then also). We wore our khaki uniforms but with no rain gear and, of course, we were soaked. Among my better thoughts as we were marching through this storm was who in their right mind would make us continue to march in this crazy weather. The water was over our shoes as we marched in the roadways and I kept envisioning our rifles becoming pure rust before the parade was over! By the time the Pass In Review started I was thoroughly convinced, and from the murmurs I kept hearing from the ranks I think most of the rest of us were also convinced, that this whole exercise was the dumbest thing we had ever done!
All of a sudden, things changed. As we did our Eyes Right we saw General Harmon - khaki uniform, no rain gear, no umbrella, standing straighter than any cadet I have ever seen! All of a sudden it hit me as to why we were here, what the Academy was all about! General Harmon was not miserable, he was proud!! I sensed a similar feeling throughout the ranks. I remember singing The Air Force Song on the way back to the barracks; it seemed like everybody was singing their hearts out. This one thing, seeing General Harmon standing there thoroughly soaked, ramrod straight, proud, did more to motivate me than anything before or after at the Academy.
And a final reminiscence:
General Harmon's funeral parade, and recognition of all that he had done to make the dreams of a professional Air Force Academy come true
---
Miscellaneous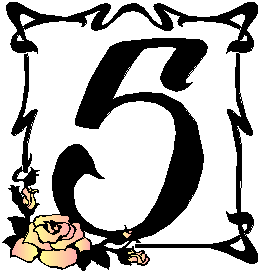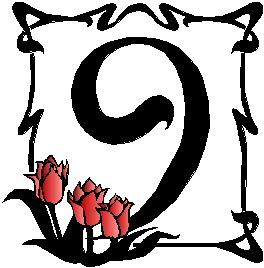 ---
Click Here to Send an E-Mail Regarding the History Page
---